When it comes to excellent service, and happy customers, Dabler Auto Body has proven ourselves over and over again, by consistently receiving 5 star rated reviews on many rating service platforms.
Currently we are rated with an average of 4.9 stars on Google, with almost 500 total reviews to back it!
We work hard to make sure our customers are happy with the service we provide, and in turn many of them provide ratings on their experience.
---
Google 5 Star Rated Reviews
We encourage our customers to help us by sharing their experiences on many platforms, not just Google. By providing reviews and comments, we know how we are doing, and where we need to improve. Listening to our customers experiences, and continuing to provide our famous 5 star rated service is first and foremost in our mission. Here are some examples from Google: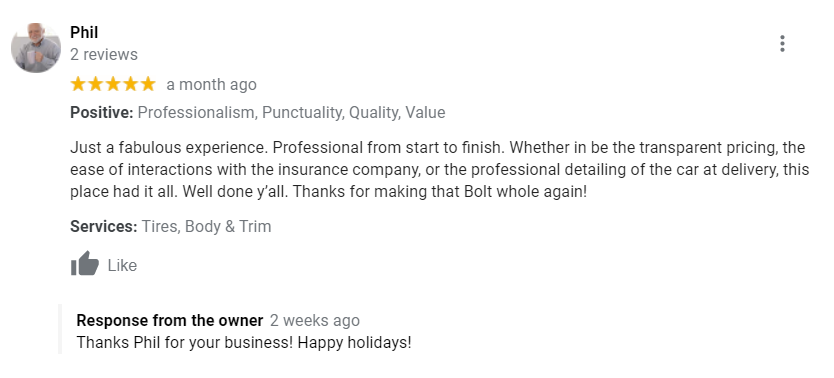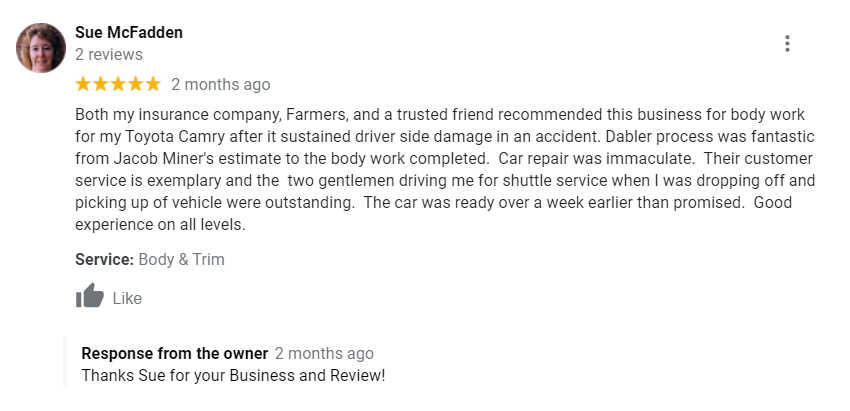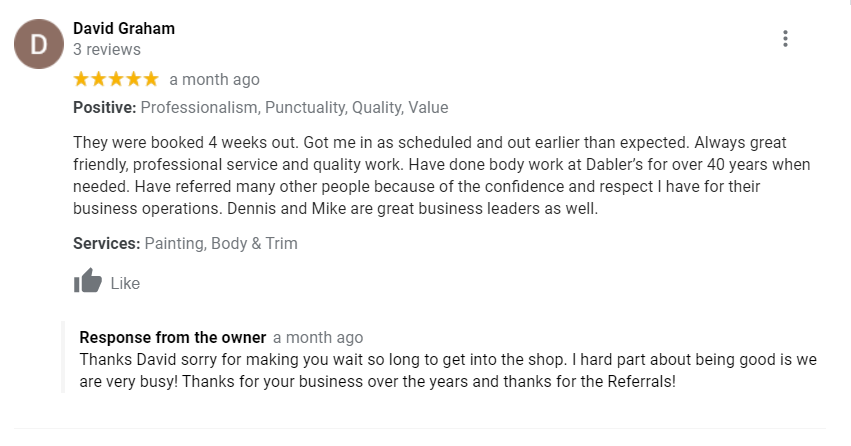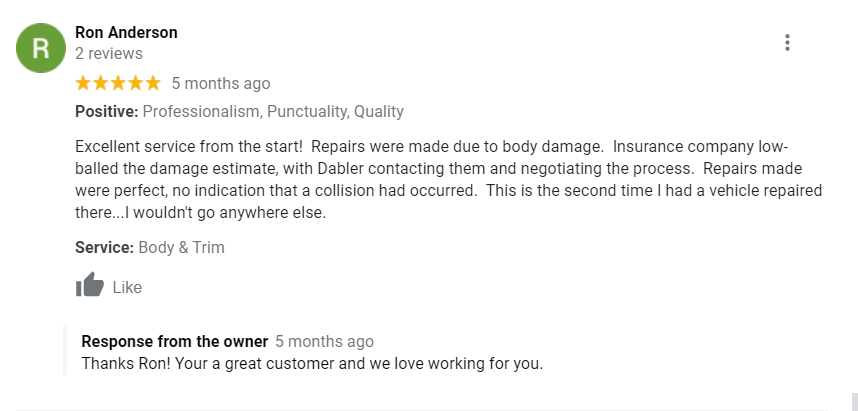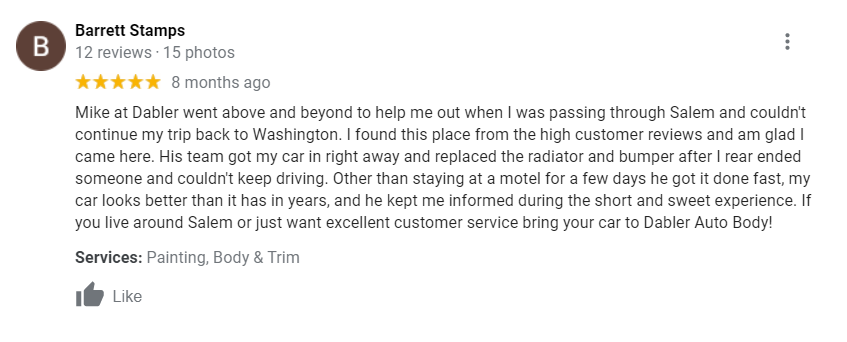 ---
AutoBodyReviews.com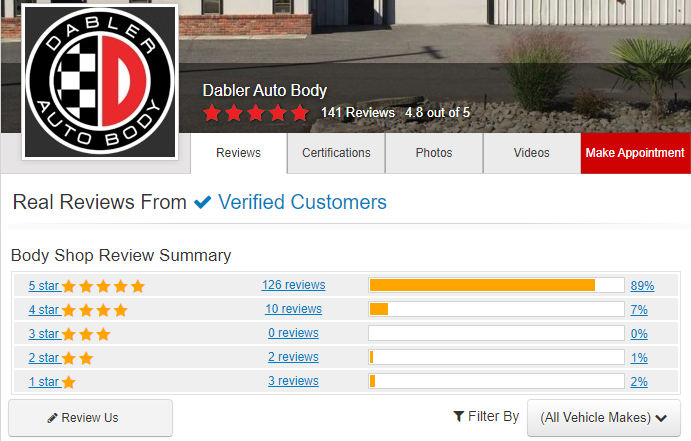 Not only are we 4.9/5 star rated from Google, but we also nearly have a 5 star rating from AutoBodyReviews.com
---
Yelp 5 Star Rated

If that wasn't enough, our ratings on Yelp.com are even more impressive. With over 1.7k reviews, we are 4.9/5 star rated with Yelp, that's incredible!
---
Amazing 5 Star Rated Service in Salem, Oregon
For over 50 years, the team at Dabler Auto Body has been providing high quality collision repair in the Salem, Oregon area. All of our repairs are covered by our Unlimited Lifetime Warranty, ensuring that our repairs will be error-free, giving you that peace of mind you deserve. Give us a call today at 503.585.8066 or click here to start your FREE estimate!