by Ed Attanasio
If you work in the collision repair industry, you know that this is an incredible time to be in the body shop business. With aluminum vehicles now part of your daily lives and innovative tools that can allow you to do more work faster than ever before, this is a prime time to be at the forefront of these amazing developments with many more to come in the very near future.
So we're asking this question–In the year 2035, will the collision industry still be alive? Will autonomous cars create more work for collision repair shops or will they eventually cause their demise? Will new tools and equipment assist shops to do better work faster and will robots replace the technicians, painters and estimators of today?
We strongly believe that all of these changes will provide the industry with unique challenges, but in the end human beings will still run these shops. Only those that will adapt quickly enough to these innovations will survive, with training more important than ever before.
So, let's jump in the time machine and move ahead to 2035!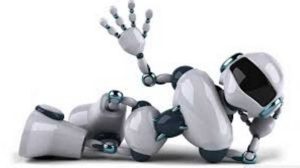 "How many cars drove in overnight?" the VE (Virtual Estimator) asked the shop's security robot at Futurist Auto Body.
"Six drove in; one flew in and three swam in here and they're already repaired."
"Did their owners come in and pick them up?"
"No, they all left themselves, as usual."
"Nice, that should help our average cycle time. Where do they stand now?"
"12 minutes, down from 14," the security robot explained. "But one of the repair drones crashed into a 2034 soil-powered Tesla, so we will have to re-do that one."
"That's why we should still use human metal technicians, because the machines don't take long lunches or complain, but they also break down too often.
"I do have one question—there is one car here, and we don't know why. We can't see any damage with the vehicle."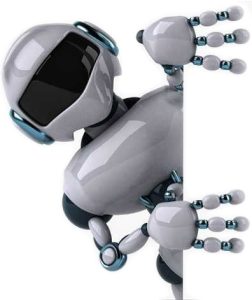 "Just ask the vehicle itself! Do I have to change your software?"
"Sorry, boss."
"We sent out a hologram telling our parts suppliers what we needed, but they could not get us a few of the items we ordered."
"Just print them out with the 3D printer and get the job done."
"Good job, I'm taking off for SEMA tomorrow, so I will get back to you upon my return."
"Where is it this year—in Vegas?"
"No actually it's on Mars."
"Nice!"